Reservation at Studánka Guesthouse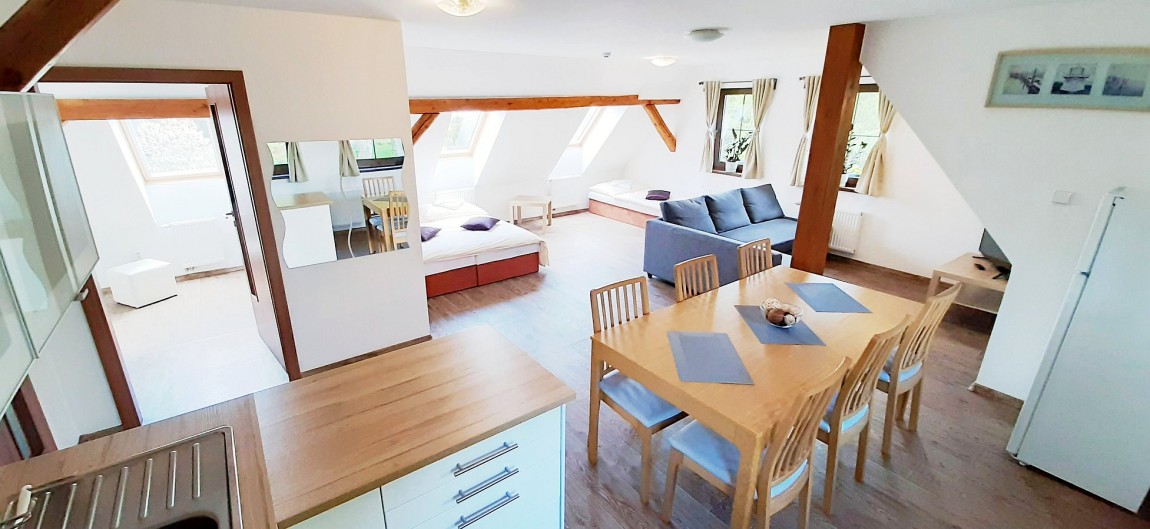 How it works here
Information for arrival and stay is summarized in one convenient place. Upon arrival, the key with registration cards is ready at the reception.
Selected review
"Dear Mrs. Lenka, thank you for an incredible stay, we really enjoyed it. You deserve a top rating (more than one), I taught at a higher vocational school of hotel management and tourism for over 20 years, so I am professionally deformed :-(( Everything was flawless with you. Although my husband and his sister come from Litvínov, they discovered the Ore Mountains. On Friday, we took a warm-up walk around the Janov Reservoir, on Saturday we went on educational trails to Jiřetín, and we really liked the route along the Fláje navigation canal (20 km!). The weather was merciful, in fact, we didn't get wet at all. You certainly arranged that too. Thank you, completely satisfied Svoboda family."
Individual stay
Easily book accommodation directly here on the website. Use the form and choose the desired room. We look forward to seeing you.
Whole guesthouse for yourself?
If you are interested in renting the entire property just for yourself, please write to us. It is ideal for 18-25 people, but it can also be arranged for more people. A total of 18 beds, 6 extra beds, and a crib can be used. Possibility to arrange accommodation for additional persons upon agreement.
Accommodation includes
Each room has its own modern bathroom and entrance hallway. Accommodation at the guesthouse also includes additional services and facilities for each guest to use as desired:
large fully equipped kitchen available
dining room, self-service bar and lounge, game room, club room
free infrared sauna
free parking directly at the property
WiFi, TV/SAT in the dining room and lounge
terrace with sun loungers, outdoor seating
bike storage, heated ski storage
garden, grill, fireplace, campfire, solar shower
trampoline, swings, sandbox
and also refreshment at the natural spring
The apartment has a separate bedroom, its own modern kitchen, and can accommodate up to 8 people.
Room or apartment?
If you are interested in staying in a nice room or apartment, please use the Reservation form on the left here.

Booking.com Award
Google
Facebook