Relax Enjoyment WiFi TV Parking Nature Families Infrasauna Grill Cykling Sport Conference
Guest House Studanka
Stylish, family-run guest house in a mountain resort with 6 extra standard rooms with bathroom. Lounge for games and training, kitchen with dining room and Self-service bar.
Kliny and Ore Mountains
Wide range of activities in winter and summer. Ski center, bobsleigh track, ski and bicycle rental, scooter, wellness, fitness, restaurants.
Accomodation
Check availability of accommodation in guest house Pension Studánka.
Guest House Studanka - Kliny, CZ
Modern family pension Studánka in the mountain resort of Klíny, Ore Mountains, offers peace, privacy, fresh mountain air, the smell of the forest and proximity to the sports and ski area. An ideal place for fun and relaxation for all seasons.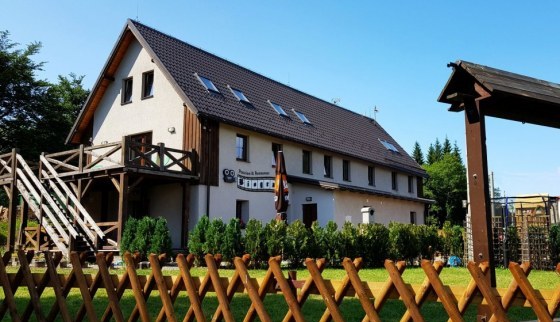 Accommodation at Pension Studánka, Klíny
Welcome to the new guesthouse Studánka (formerly called Biograf) in the mountain village Klíny. Enjoy above-standard accommodation in large rooms and apartments. There is private parking, a garden right next to the forest, a games room, an infrared sauna, a kitchen, a dining room and a self-service bar. Beautiful views from the terrace and rooms. You can also use the ski room with heated dryers, fireplace, grill, fireplace, trampoline and playground - slide, swings, sandpit. Capacity: 25 people (for larger groups can be provided).
We look forward to you! Lenka & Penzion Studánka team, Klíny
Beautiful rooms, apartment, clubhouse, dining room and bar
Completely renovated guest house with beautiful interior, large rooms with modern bathrooms and apartments. With free Wi-Fi and a TV in the rooms.
Extra beds and cot are available. All non-smoking.
Furthermore, a lounge for playing and as a clubhouse for sitting, presentations, lectures, conferences, parties, relax. equipped gastro kitchen and dining room with self-service bar for guests, infra sauna.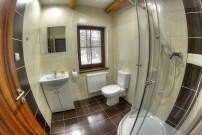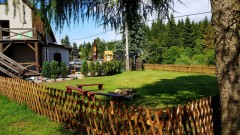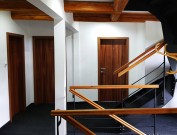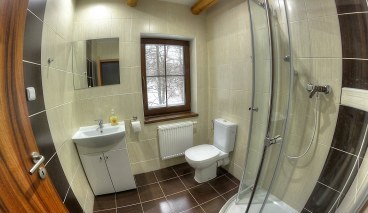 Pension Studánka - accommodation in a mountain resort
Privacy and peace - quiet place, larger fenced garden, private parking
Sun terrace - sun loungers, valley view, privacy and seating area
Large rooms - larger rooms, common rooms for guests, private parking
Directly by the forest - right next to cycling and cross-country trails, hiking trails
Boarding - own, use of equipped kitchen, restaurants nearby
Availability - Litvínov 6 min., Most 19 min., Prague 75 min
There are other attractions and shopping opportunities nearby.
Ideal for families with children, athletes, couples and tourists. Also suitable for companies.