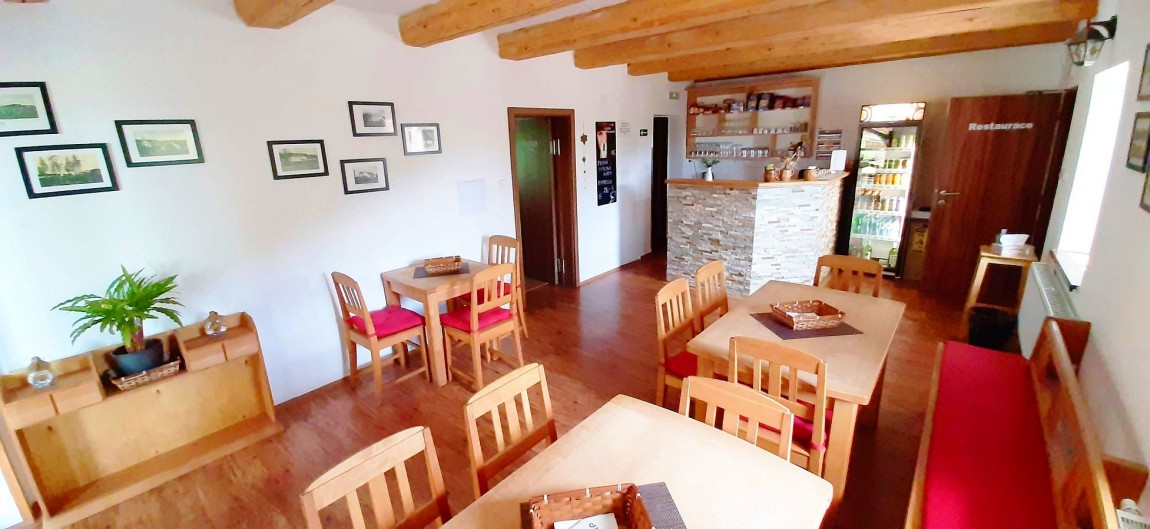 Dining Room, Self-Service Bar, and Kitchen
Dining Room, Self-Service Bar, and Full Kitchen - Available for Our Guests
Currently, the restaurant area - dining room, kitchen, and bar are completely available to guests who are accommodated. For personal cooking, snacks, and personal use of the space. The restaurant section has seating for approximately 20 people indoors. Additionally, there is seating on the terrace and in the garden for an additional 16-30 people. You can also enjoy the comfort of the social room (approximately 25 seats) or the corner near the reception.
"The pension has a charming exterior, and the impression is confirmed and multiplied inside. The rooms are cozy, clean, with a well-equipped kitchen and very friendly staff. Thanks!" Šárka H.
Interior Spaces of the Dining Room, Bar, and Kitchen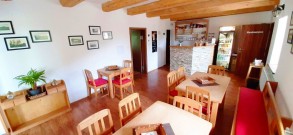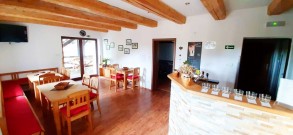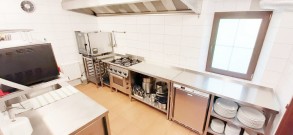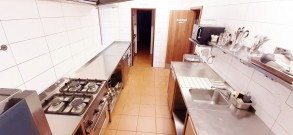 Adjacent Terrace with Access from the Dining Room and Social Room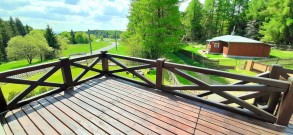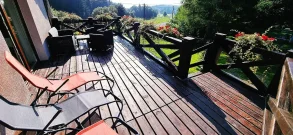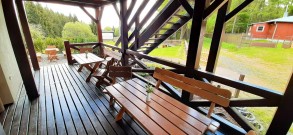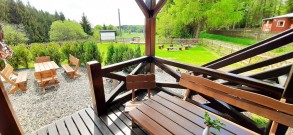 A fully equipped stainless steel kitchen is available for professional cooking. Including:
refrigerators (2x), freezer, refrigerated salad counter,
stove, oven, microwave oven,
portable grill, large fryer,
toaster, panini press,
electric kettle, immersion blender,
touchless sink, range hood,
professional dishwasher,
large work surface and dishes (kitchen utensils, pots, cutlery, plates, ...).
Guests have complete privacy.
The Kitchen, Bar, and Dining Room
are exclusively used by the guests.
Experience and enjoy!
You can also pour your own beer and make your own espresso...
Self-Service Bar
Drinks and beverages are available for you. Our self-service bar offers a permanent selection of basic drinks and accessories 24/7. Tea, coffee, mineral water, juices, iced teas, Vinea, tonic, non-alcoholic flavored beer, as well as wine, usually seasonal or on request, and draft beer. We also have snacks such as chips, pretzels, sticks, and nuts.
How does it work?
Please write down your potential expenses on a note in the provided basket at the bar. Your note will be marked with your room number.
Payment for your expenses at the Bar

At the end of your stay, leave us the necessary amount of payment, including cash and the note in your room
or conveniently make the payment via bank transfer to account 35553131/2010 (name, room number)
or scan the QR code, fill in the amount and name/room number.
You don't have to worry if you forgot your own drinks. Our prices are very reasonable. Take a look at:
| Beverage | Price |
| --- | --- |
| Tea, instant coffee | 15 CZK |
| Espresso from coffee machine | 25 CZK |
| Draft Kofola 0.33l | 16 CZK |
| Rauch juices (various flavors) | 32 CZK |
| Royal Crown Cola 0.25l | 32 CZK |
| Draft Ossegg - Philipp beer 12 - 0.50l* | 39 CZK |
| Draft Ossegg - Philipp beer 12 - 0.33l* | 29 CZK |
| Non-alcoholic flavored beer | 25 CZK |
| Wine 0.7l | from 209 CZK |
| | |
* Draft beer is usually tapped. However, based on demand, it may be available by order only. We can also provide additional reserve barrels (including cooling) for groups.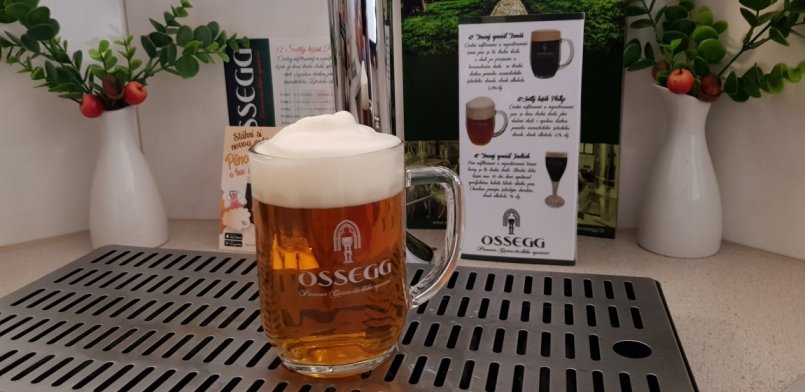 Where to eat in the area?
If you don't want to cook, you can eat at the nearby restaurant Stará škola (a 400-meter walk), suitable for breakfast as well, or at the sports complex at the Emeran restaurant (approximately 800 meters away). Both options also offer convenient free parking.
Where to do your shopping?
The best place for shopping is in Litvínov, a 6-minute drive by car/bus. Right when you arrive in the city, there is a supermarket called Tesco.