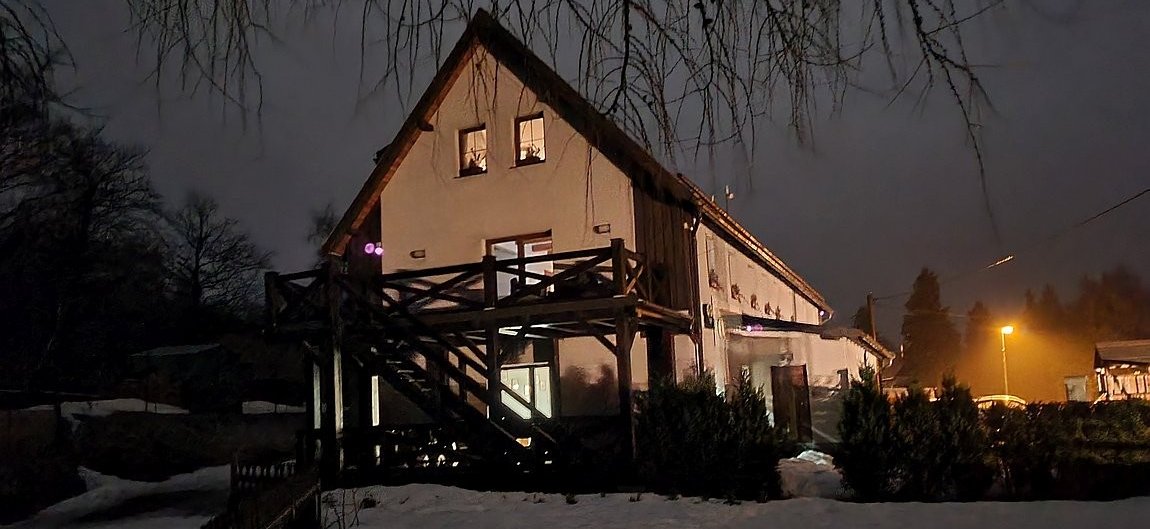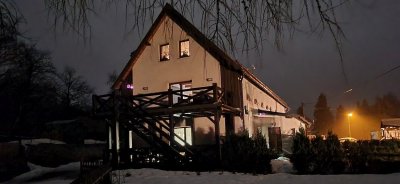 Photo Gallery - Studánka Guesthouse, Klíny
Right by Studánka Guesthouse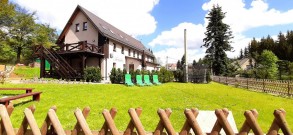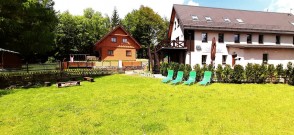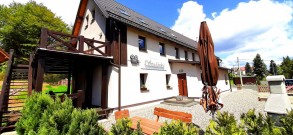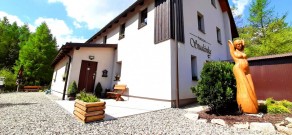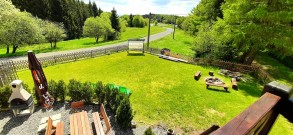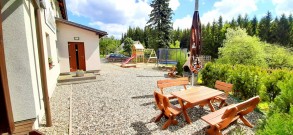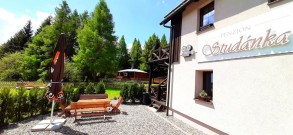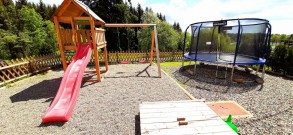 Studánka, fenced garden, benches, seating, sun loungers, grill, fireplace, parking, bonfire, solar shower, trampoline, swings, slide, sandbox
Interior and Rooms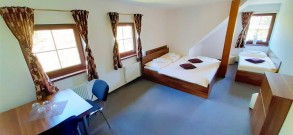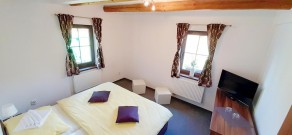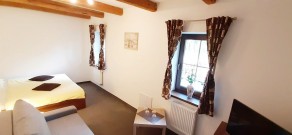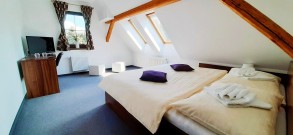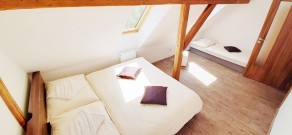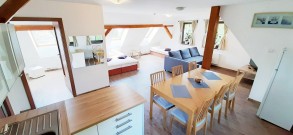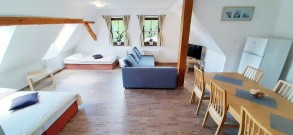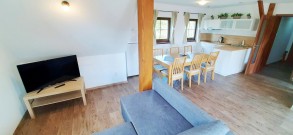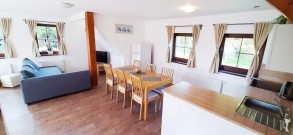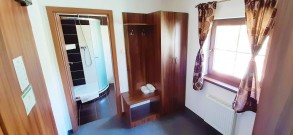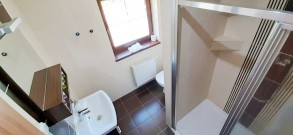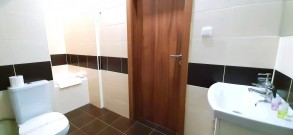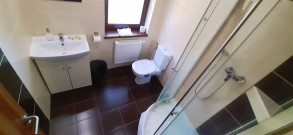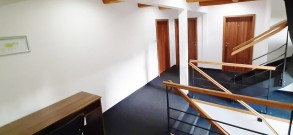 Beautiful and cozy rooms, each with a private bathroom and an entrance hall with a wardrobe. The apartment also includes a kitchenette and a bedroom. All equipped with TV/SAT.
Lounge, Game Room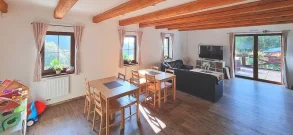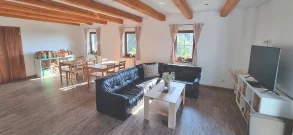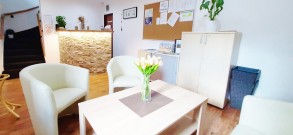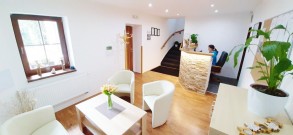 Ideal for various games, gatherings, conferences, trainings, watching sports events, etc. Large Smart TV/SAT, private kitchenette.
Dining Area, Bar, and Kitchen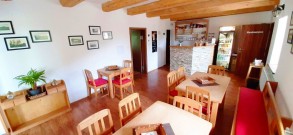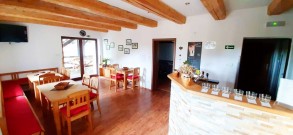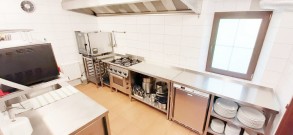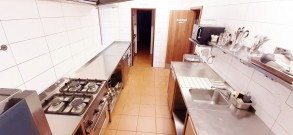 Accessible only to guesthouse guests for self-catering and food storage. It also includes a self-service bar with drinks and snacks.
Terrace with a View of the Ore Mountains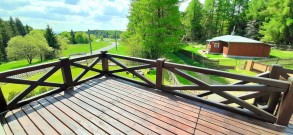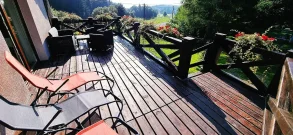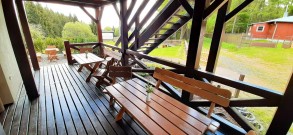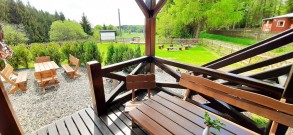 Relaxing and sunny terrace with a view of forests and valleys.
Aerial Photos of the Surroundings - Klíny, Ore Mountains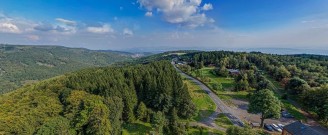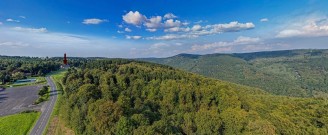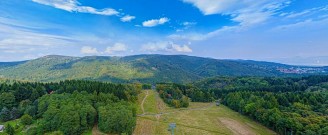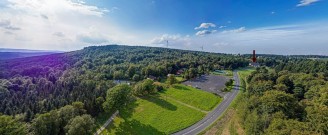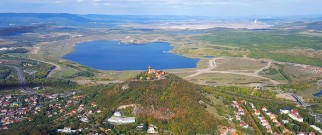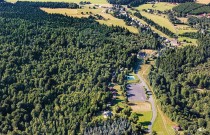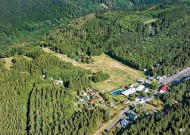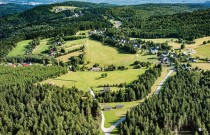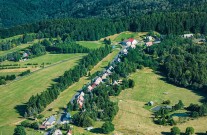 Beautiful and forested Ore Mountains, Klíny village. Plenty of hiking and skiing routes.
Studánka by the Guesthouse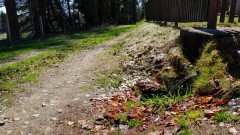 We also drink water from the well, it tastes great.
Video of the Surroundings of Studánka Guesthouse, Klíny
Beautiful nature and surroundings. Experience peace and relaxation in the forests of the Ore Mountains.
Autumn 2019
Klíny Sports Area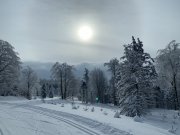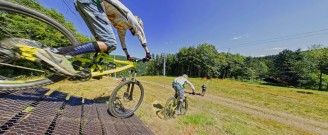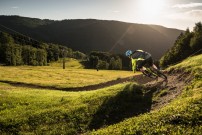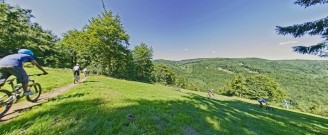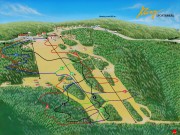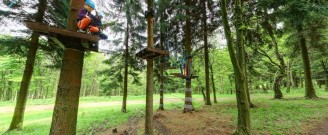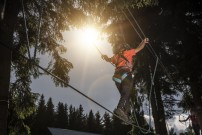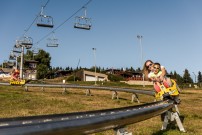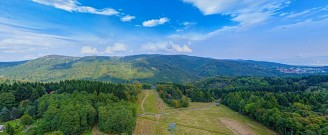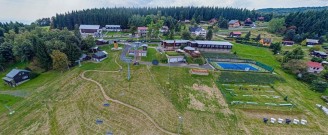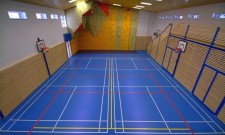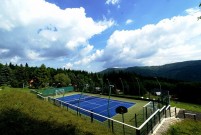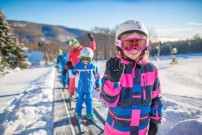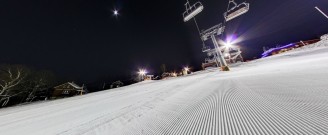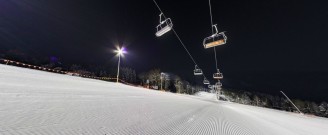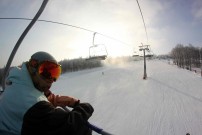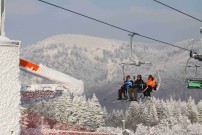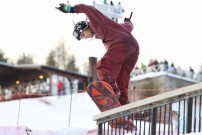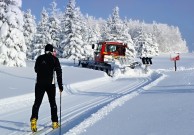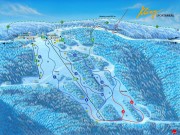 Adjacent sports area for activities in both summer and winter (800m from the property, accessible by foot, bike, bus, or car)