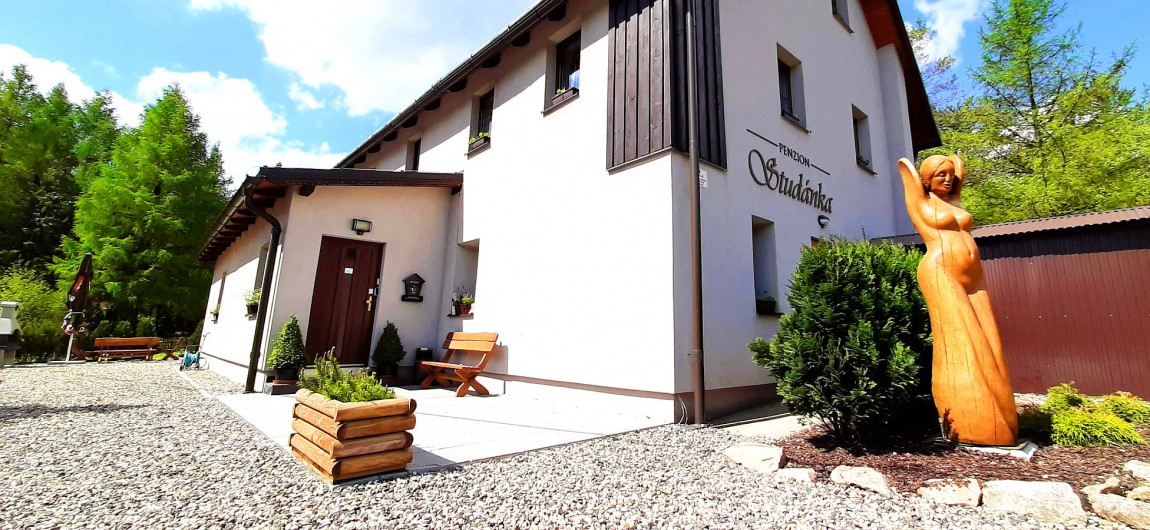 Contact - Penzion Studánka
Save Contacts
Scan this QR code with your smartphone's app or camera to save our contacts - and then choose Save. Alternatively, use our contacts in vCard format »
From Our Lovely Guests
"This pension was a great choice for our stay in the Ore Mountains. Great staff, perfectly equipped, clean pension, excellent location about 10 minutes walk from the sports center. We have nothing to complain about." Tereza R.
"Thank you for your services. Nice and clean environment, nice people. We enjoyed our stay very much."M.
"Great pension, great staff, 100% cleanliness. We really liked it here! If possible, we will be back!" F
"Thank you very much. It was a very pleasant environment, we appreciate the friendly and helpful approach. We will be happy to come back!" Č.
"We absolutely fell in love with Penzion Studánka. We decided to have our wedding reception here and it was one of the best decisions we could have made. The pension is beautiful, cozy, and clean, just a short walk from the forest, so it's quiet and peaceful everywhere. Additionally, there is a fully equipped kitchen, so you don't have to worry about any dishes or glasses. I think the main reason we liked it here so much was the staff. Finding someone as nice, helpful, and pleasant as the two ladies who take care of the pension is like finding a needle in a haystack. We will be happy to come back here again." M. Chobotová
Portals and Search Engines:
Google
Seznam.cz
Facebook
Operator
DECIDE s.r.o., IČ: 03555313
&
J&D Holiday s.r.o., IČ: 07939990

Bank: 79399906/2010 FIO
IBAN: CZ9820100000000079399906
Swift: FIOBCZPPXXX